HR marketing using our Cultural Fit assessments
We help companies and applicants to come together. With our Cultural Fit assessment, applicants can check within a few minutes how well they fit to your company.
The test is designed to be entertaining and leads to increased attractiveness among applicants while also having a selecting function.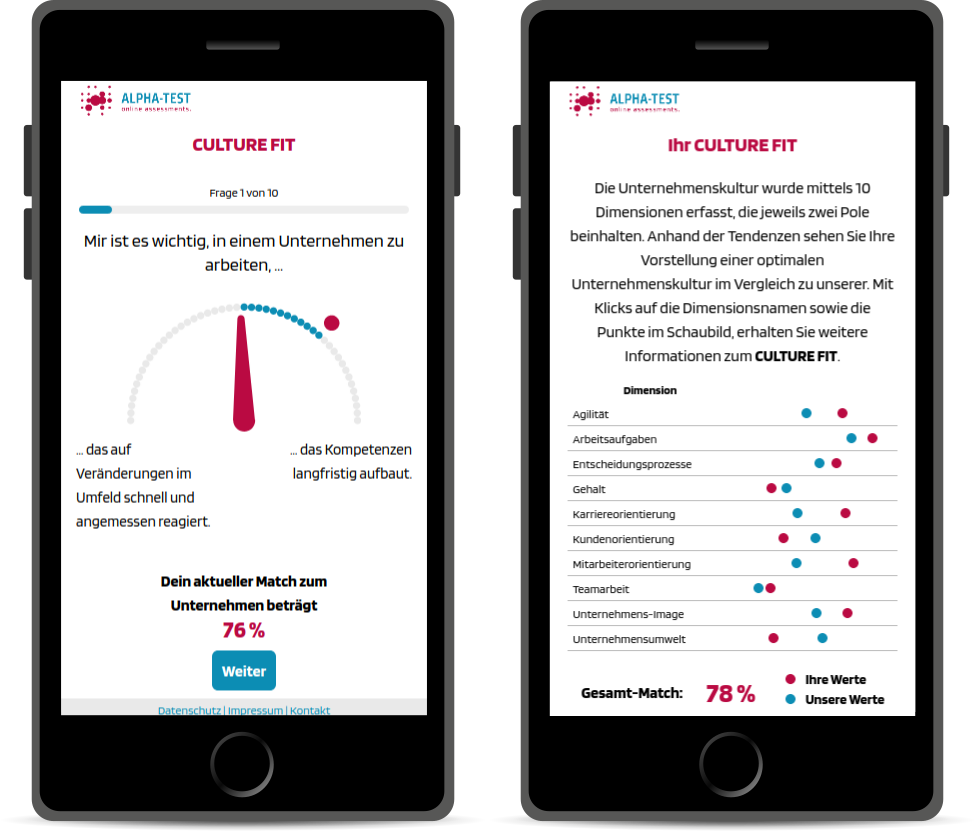 Matching with the organizational culture
We design your Cultural Fit assessment in the style of your homepage. Therefore, the assessment can be directly integrated in the website via an iFrame as well as a separate domain. The questions can be adapted to your competency models; the evaluation procedures can be customized. As reference values, you can choose between fixed or dynamical comparison groups or normatively determined values.
In order to offer our own potential applicants the opportunity to check whether we are a good match for them in advance of their application, we have developed the ALPHA-TEST Cultural Fit test. As a result, we receive more suitable applicants, as some unsuitable applicants withdraw from applying due to self-selection.