Design attractive OSAs yourself
We support you in the development and implementation of concepts for the admission of students. In doing so, we have not only significantly advanced the topic of online self-assessment for professional orientation, but also the implementation of admission procedures.
integrated as a control instrument to attract the most suitable applicants for the each subject.
applied in career counselling in order to achieve better job opportunities for graduates of all subjects.
used to positively influence the reputation of your college or university due to their marketing effect.
In order to balance these various possibilities and to efficiently implement online self-assessments, ALPHA-TEST has been successfully advising colleges and universities for many years. With our many years of experience we have gained the expertise to set up the online self-assessments according to your exact objectives and individual requirements. These are the three relevant pillars:

Being informed about the curriculum and the study requirements
Matching interests and expectations with actual study requirements
Personal aptitude in both cognitive and motivational areas
Target group-oriented design
We support your conception, implementation and operation with our expert project managers. The project team are content experts and have the needed technical and legal know-how.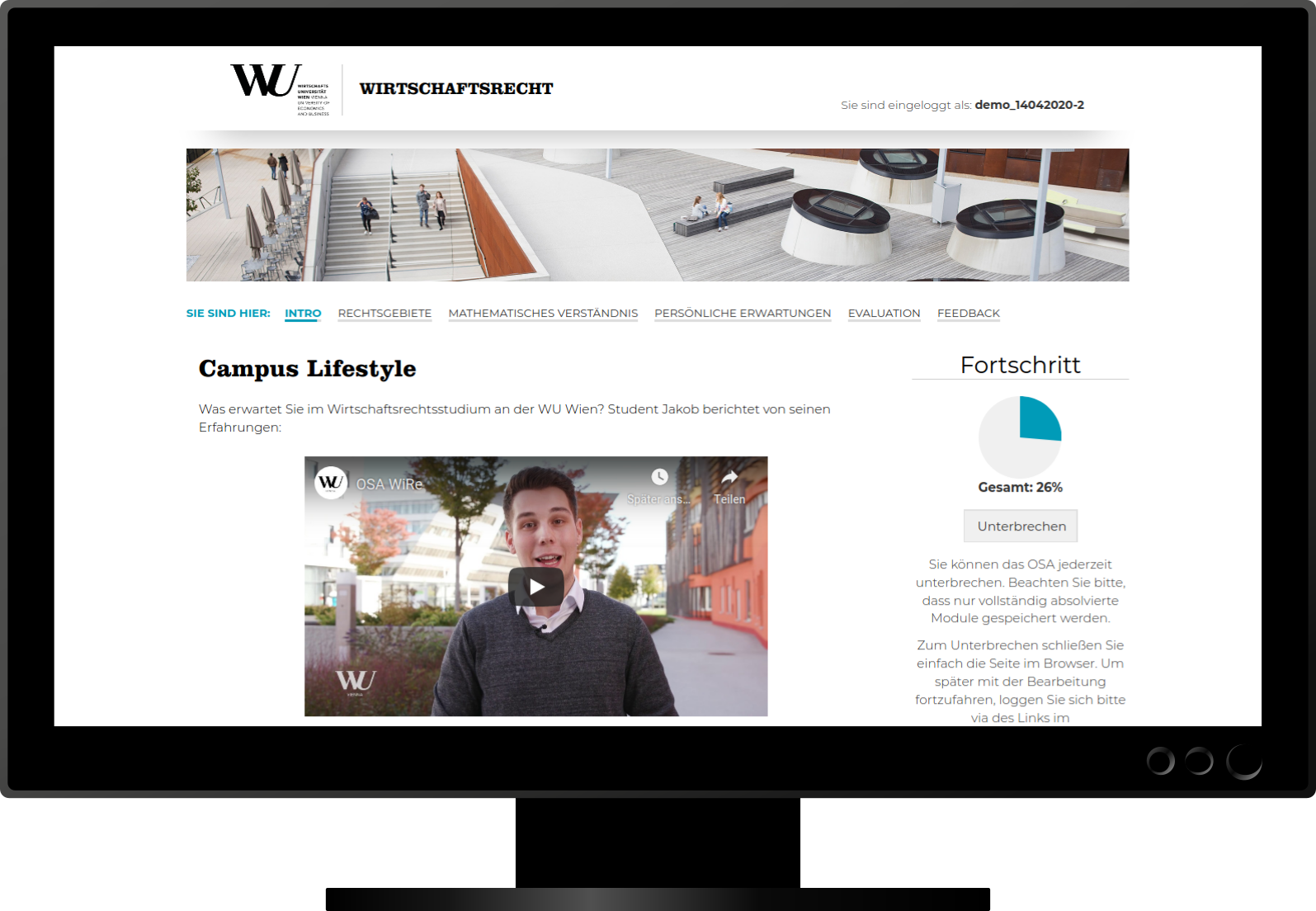 Marketing for Your University
Each OSA is individually designed. Illustrations, photos and videos are integrated to increase the attractiveness of the OSA. In workshops, we develop the concepts and subject-specific tasks together with the study programs in order to provide prospective students with a realistic insight into the studies.
Do you have the content expertise?
We are happy to provide you with our OSA platform. This includes permanent maintenance, 24/7 monitoring in critical phases, comprehensive statistics and many individual design options!