Benefits of going digital
Scientifically sound, tried and tested selection tools
We measure everything that can be measured. Fair and transparent for applicants. Our psychologists apply a scientific approach in developing assessments that closely match the activities that are being tested.
Get everything from one Source
We support you with our solutions during the entire Talent Life Cycle, offering tried and tested standard solutions as well as client specific tools. We offer solutions that fit your company, from applicant marketing to employee retention.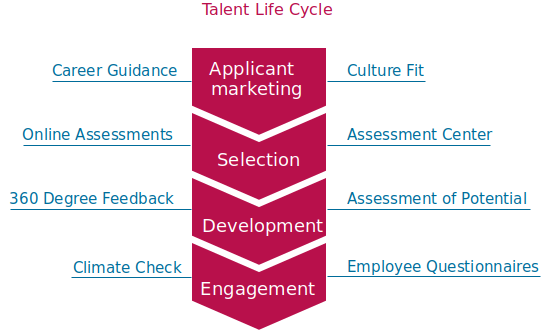 For students, university graduates and professionals
Whether you want to assess your future trainees or your top managers - you will find that we offer the right online assessments and assessments of potential. We recommend a variety of tools depending on the requirements of every given position. Together with our clients we develop requirement analyses and competence models that form the basis for every competence assessment.