OSAs from ALPHA-TEST - more than just a project
Online self-assessments are already being used by numerous colleges and universities for various purposes.
Control instrument → Prevent drop-outs
Counselling tool → Improve career opportunities
Marketing instrument → Enhance the reputation of your college or university
For many years we have successfully advised colleges and universities on the topics of study orientation and student selection. Our cooperation is designed for the long term and yet conserves resources.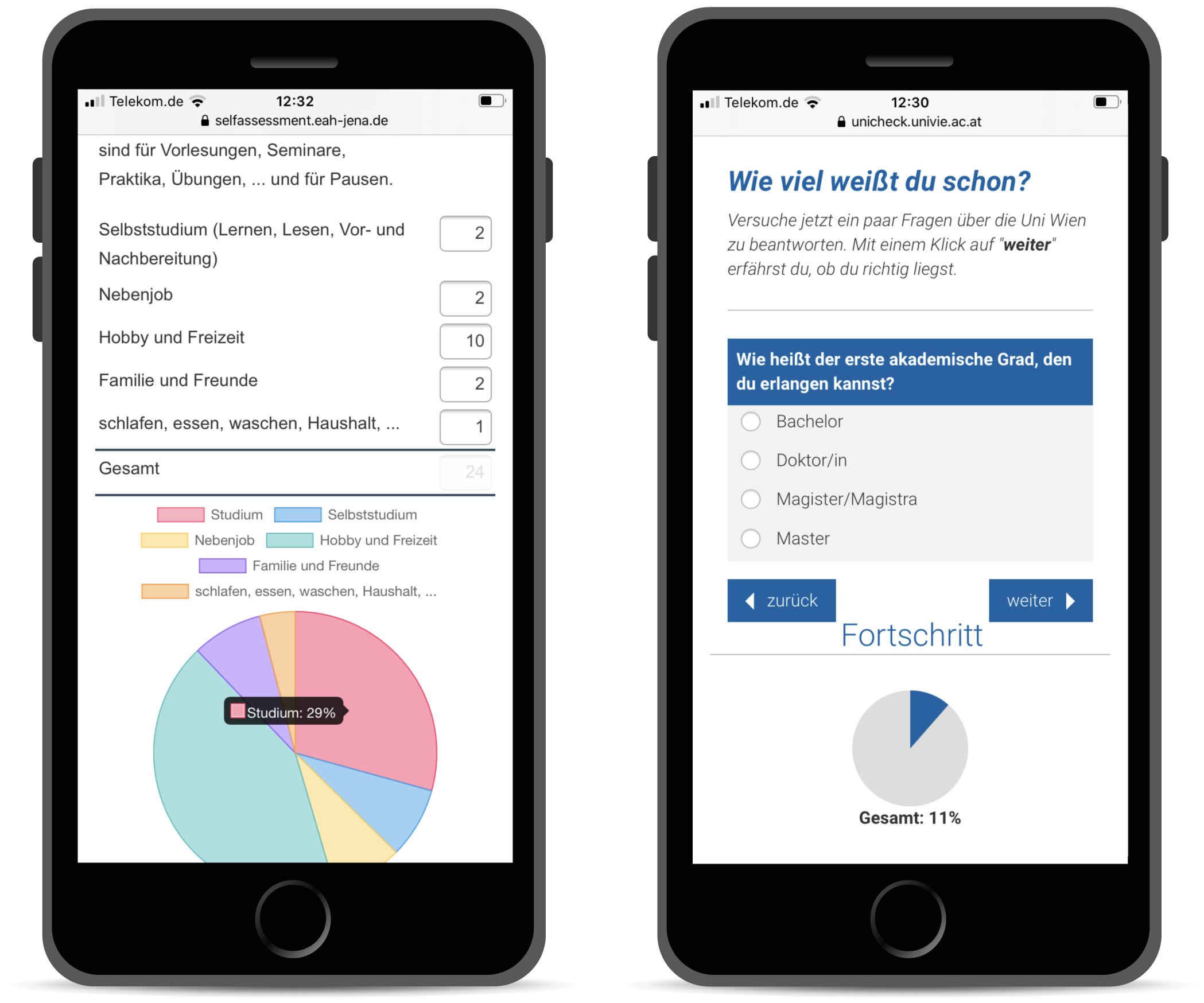 Individual OSAs for your University
With our OSA Designer you can create a beautiful OSA without any programming knowledge. Over 30 task formats offer you flexible designs. The integration of videos or other animations is no problem at all. We offer lasting solutions that pay off for you.
For businesses, too
Are you looking for the right applicants? We can even support you before they apply. Our self-assessments can help students choose the right profession (career orientation test). Based on a realistic insight into the job (job preview), a self-selection is made. If the corporate culture (Culture Fit) matches the applicant's expectations, you are almost there!