Structured ACs according to DIN33430
Assessment centers are still the most frequently used method of applicant selection. Our Assessment Center concept is based on five essential elements:
Profile of Requirements
First, we work with our clients to develop the requirement profiles for the positions to be filled.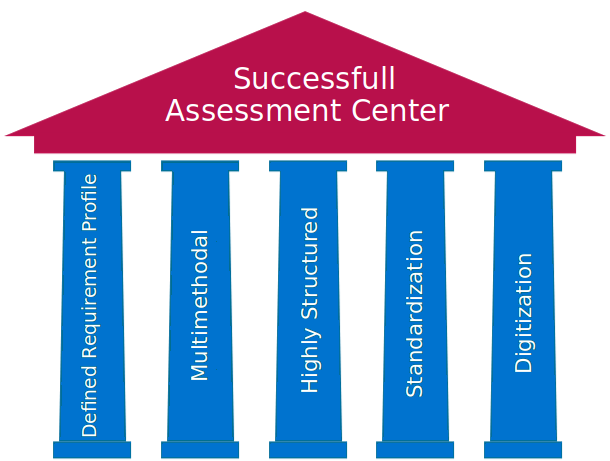 Multimethodological approach
In order to get to know all facets of your applicants, an assessment center should be composed of different elements. This means utilizing behavioral exercises such as role plays or group discussions as well as structured diagnostic interviews.
Structuring
Both the individual elements and the overall process of the assessment center should be structured and designed systematically. Everything, starting with the chronological sequence of the exercises or the availability of sufficient rooms, observers, role players and materials needs to be coordinated. The individual methods should also be structured - in the case of interviews, for example, in the form of an interview guide.
Standardized Evaluation
The evaluation of the observations is not carried out randomly, but is based on carefully constructed, dimensional scales, the grades of which are explained verbally. This is the only way to compare the applicants' assessments across several observers.
Digitization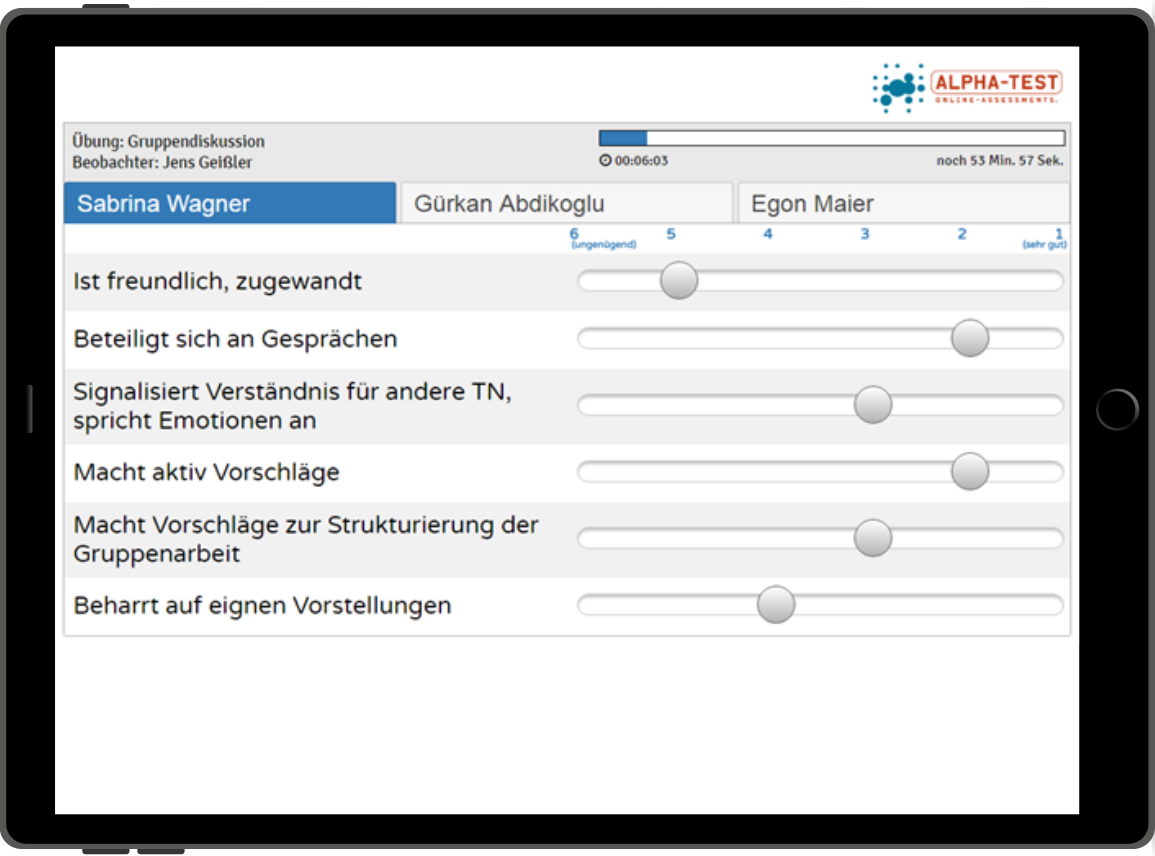 Digitization does not end at personnel selection. ALPHA-TEST offers attractive software solutions with which you can digitize data and documents of an assessment center quickly and easily. Assessment sheets can be read out by machine and converted into data. In addition, the data of the assessment center can be linked to the results of online assessments. Of course, we offer the highest levels of data protection and server security.